Home of the Week: Light-filled Toronto condo casts a spell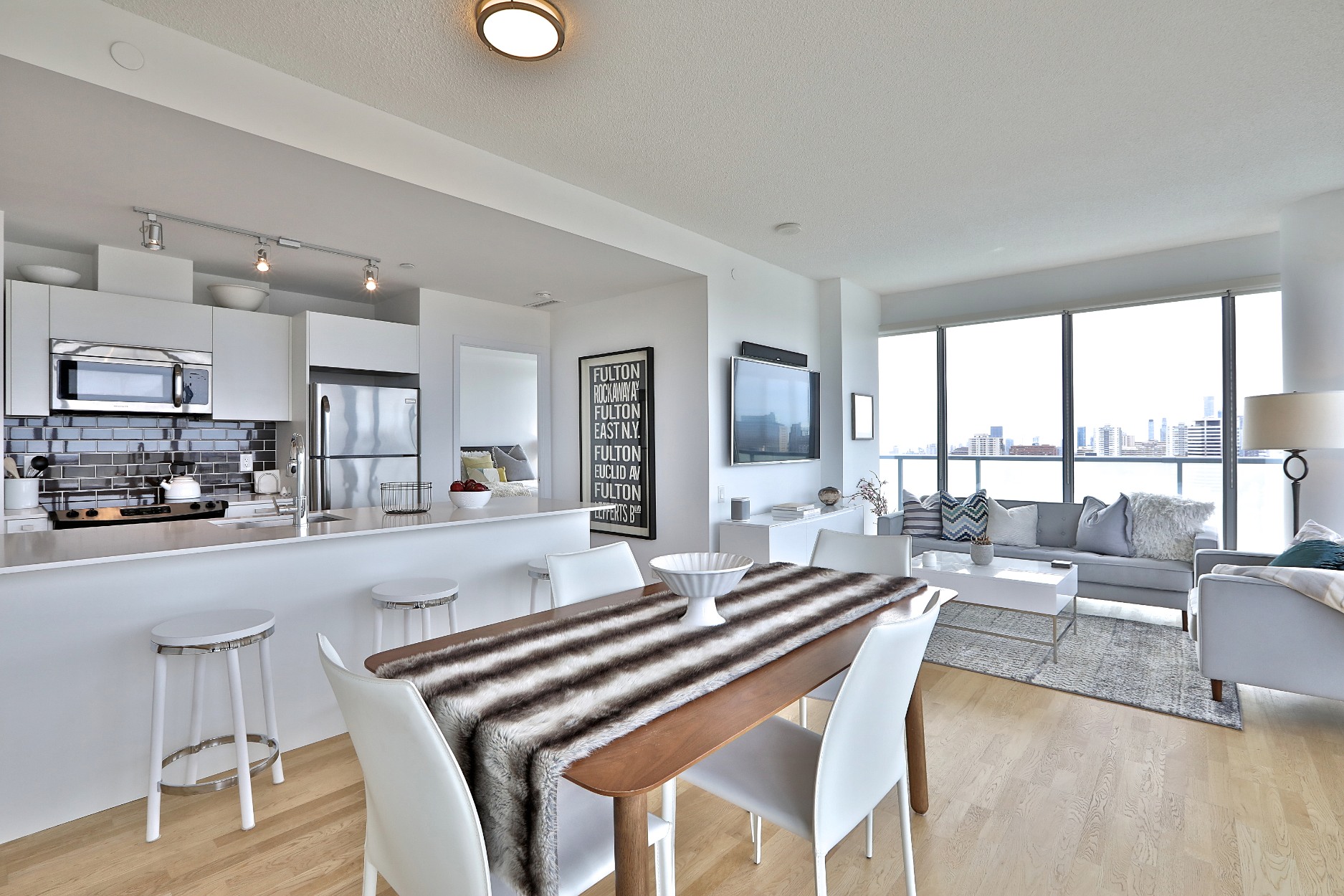 In the Press
May 13, 2019
PUBLISHED FRIDAY, MAY 10, 2019
The listing: 1815 Yonge St., Unit 2002, Toronto
Asking Price: $1,165,000
Taxes: $4,534.34 (2018)
Monthly maintenance fee: $838.35
Agent: Christopher Bibby (ReMax Hallmark Bibby Group Realty)
The back story
Three years ago, Kerry Mitchell was living in a large house in North Toronto when the urge to downsize hit and she began searching for a condo apartment.
Compared with her staid former neighbourhood, the MYC building at the corner of Yonge Street and Merton Street seemed refreshing for its midtown location and access to a linear park that winds through the city.
"This felt a lot more active and urban," says Ms. Mitchell. "The Beltline is at our back door."
Suite 2002 is a corner unit with a wraparound terrace and floor-to-ceiling windows facing south and west. With 1,005 thousand square feet, it was large enough for her, her two children and their Golden Retriever.
Ms. Mitchell was drawn to the open plan and the light streaming in from floor-to-ceiling windows.
"The light for me is really energizing," she says.
From the 395-square-foot terrace, she has a full view of the downtown skyline and Lake Ontario beyond.
"When we first moved in I was spending way too much time taking photos of sunsets at night," says Ms. Mitchell.
The view will never be blocked by encroaching development, says real estate agent Christopher Bibby of ReMax Hallmark Bibby Group Realty because Mount Pleasant Cemetery stretches out below.
"Having the assurance that nothing is going to be built to the south is so important," says Mr. Bibby.
He adds that the five-year-old building is one of the few more contemporary towers in the Davisville area. No unit with a matching layout to unit 2002 has traded in the past three years, he adds.
The Unit
The 1005-thousand-square-foot unit 2002 has two bedrooms and two bathrooms plus a den.
The open plan living area includes a kitchen, dining area and lounging space with windows facing south and west. Ms. Mitchell says the layout makes it easy to gather as a family but she's also comfortable when the kids are away.
"We can all gather when we want to but we're not bumping into each other," she says. "The space adjusts to us whether it's full or not."
The split plan is ideal for her and her teenage daughter, she adds, because the bedrooms are at opposite ends of the condo.
"We each kind of have our own space," she says.
The master bedroom faces south and overlooks the trees of the expansive Mount Pleasant Cemetery.
"It's a majestic view of trees that you're just not going to see in the city," she says.
The master has an ensuite bathroom and a walk-in closet.
Ms. Mitchell says she has blinds but she rarely uses them because there are no tall buildings nearby.
"The only thing that might see you is a hawk flying by."
The second bedroom faces west and has a door opening to the terrace. There's a family bathroom next door.
Ms. Mitchell's son is a university student who makes occasional trips home, so the den and home office becomes his bedroom on those visits.
Ms. Mitchell says she made very few changes to the unit when she purchased it, except to add built-in storage. She chose units that would not feel imposing, she says.
"I worked to keep that bright, energetic light."
One warm spring day, Ms. Mitchell gathered about 45 people at a Women and Girls' networking event in the building's party room. Guests flowed in and out of doors that open from the party room onto a large terrace.
Ms. Mitchell says the communal terrace is also a popular place for the building's residents to get to know each other while they're barbecuing or lounging.
"Your neighbourhood becomes your building and your floor," she says.
The Kay Gardner Beltline Trail runs behind the building and the Davisville subway station is across the street.
Ms. Mitchell says she can quickly walk to the shops and restaurants of Eglinton Avenue to the north and St. Clair Avenue to the south. On occasion she walks to Bloor Street downtown.
"I can walk anywhere from here," she says. "It's a wonderful setting. You don't feel like you're in a concrete jungle at all."
The best feature
The outdoor terrace wraps around the corner of the building on two sides. The design allows two family members to each have their own outdoor haven, says Ms. Mitchell.
On a bright day, Ms. Mitchell can see sailboats cruising past the Scarborough Bluffs to the east. At night, the downtown skyline view is unobstructed.
"You feel like you're in the city but you've got all this lovely space around you."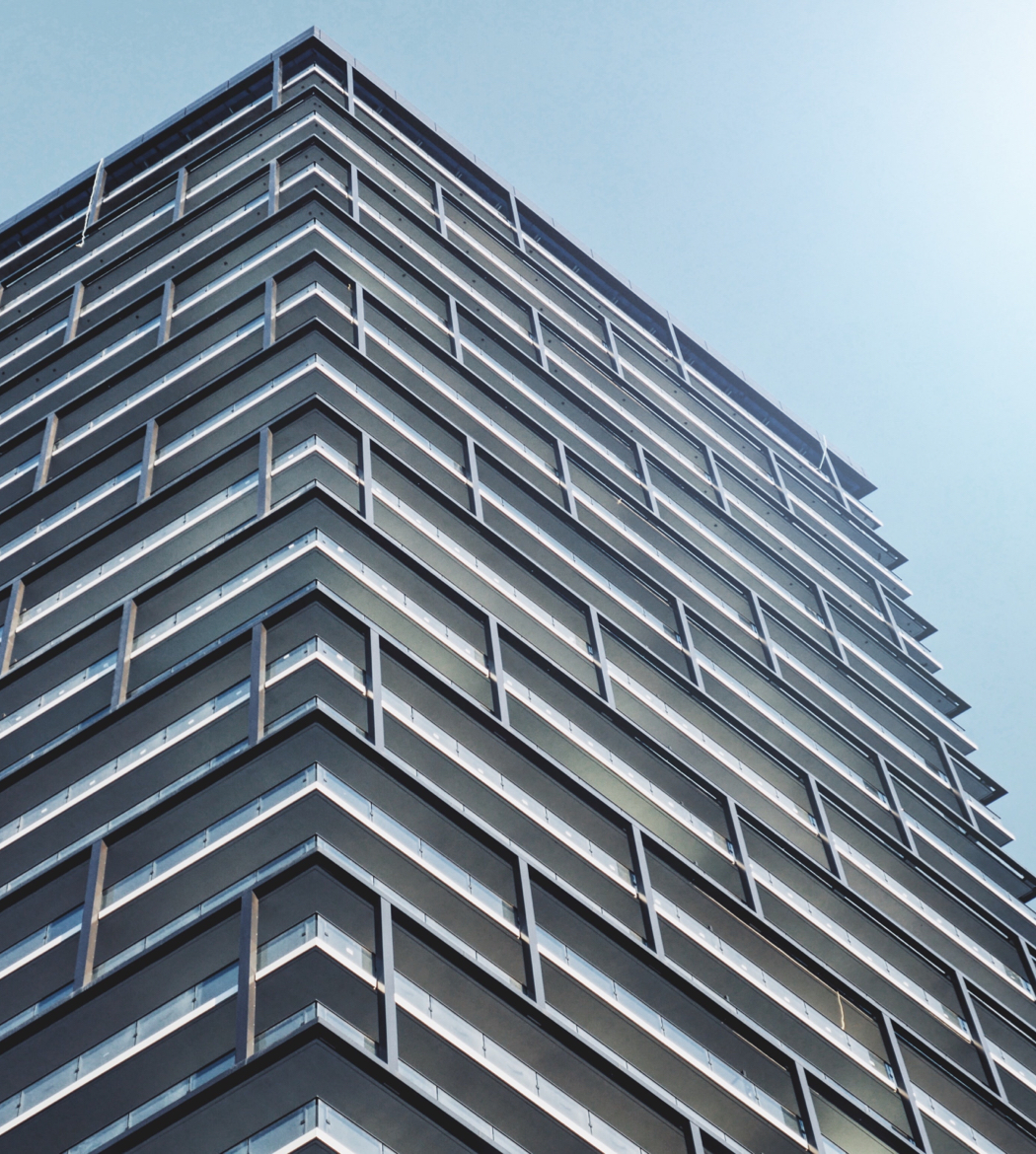 Need advice from
Christopher Bibby
for your
property?