House Hunting in Toronto: An Original Midcentury-Modern for $1.6 Million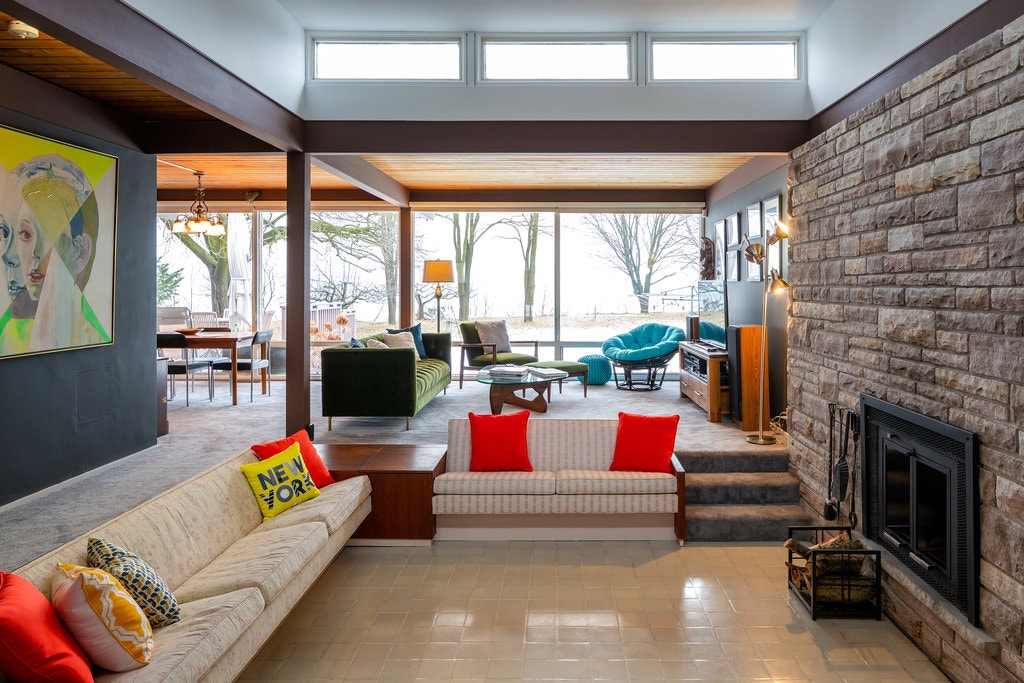 In the Press
February 12, 2020
Published Wednesday, February 12, 2020
In Canada's largest metro area, the housing market is struggling to keep pace with a growing population and rising prices.
A Preserved Midcentury-Modern on Lake Ontario
$1.64 MILLION (2.18 MILLION CANADIAN DOLLARS)
This three-bedroom, two-bathroom house designed by the noted Canadian architect James Murray is in Scarborough Village, a wooded neighborhood about 10 miles east of downtown Toronto.
Perched atop the Scarborough Bluffs, a nine-mile expanse of wooded cliffs, the 1,836-square-foot, midcentury-modern house offers unobstructed views of Lake Ontario, with "spectacular" sunrises from its east-facing living room, said Adam Stork, the owner.
A writer and architecture buff, Mr. Stork has left most of the house's original 1963 features intact, as did the previous owners, who bought the property in the early 1990s from its first occupants. "There aren't many James Murray houses left," Mr. Stork said. "I'm hoping whoever buys this one appreciates its significance."
Murray, who died in 2008, was one of Canada's most influential postwar architects. He gained some posthumous attention in 2016 when the Toronto-based rapper Drake demolished a 1963 Murray house to build a 21,000-square-foot mansion in Toronto's upscale Bridle Path neighborhood, angering preservationists.
Image
Built on just under an acre, the midcentury-modern house is perched atop the Scarborough Bluffs, a nine-mile expanse of wooded cliffs  overlooking Lake Ontario. Credit…Eugen Sakhnenko for The New York Times
This house sits on a nearly one-acre lot. A curved driveway ends at the low-slung double carport. A terraced, covered walkway leads to the orange front door, "the same color as when the house was built," said Valerie Benchitrit of Sutton Group – Associates Realty Inc., the listing agent.
Murray's modernist motifs appear throughout the house. There are long vertical windows beside the front door, and tongue-and-groove cedar planks make up the ceiling. What appear to be wooden columns and support frames are actually steel beams under wood cladding. "A steel frame is a huge asset," Ms. Benchitrit said. "If you see that today, it's done at great expense."
Japanese-rice-paper pocket doors open from the foyer into the sunken living room, which has built-in furniture, tile flooring and transom windows beneath the raised ceiling. The three built-in couches are framed in wood and set in a "U" configuration opposite a wood-burning fireplace that occupies the bottom of an original stone wall. Two square wood tables connecting the sofas are also built-in, one of which opens to reveal a 1960s-era turntable.
Mr. Stork said he always shuts the pocket doors when he has guests, just so he can slide them open again. "I can't help myself, because the reaction is the same every time — 'wow,'" he said. "The lake practically hits you in the face."
From the living room, three steps lead up to a carpeted space with a TV room and dining room, backed by floor-to-ceiling windows.
The kitchen, off the dining room, is the only room in the house that's been altered. Mr. Stork added stainless-steel appliances, and the previous owners installed wood cabinets and a kitchen island. The south and east walls of the kitchen are framed in large windows, with a glass door leading out to a deck and the backyard. (Mr. Stork said that Murray visited the house before his death and approved of the kitchen updates.)
The master bedroom and en suite bathroom are at one end of a hallway off the entry foyer, with two smaller bedrooms on the opposite side. "It was designed for two kids in one wing and their parents in the other," Ms. Benchitrit said.
The master bedroom faces the lake through floor-to-ceiling windows and a glass door leading out to a patio. An adjoining library includes original built-in bookshelves and cabinets, with an attached sunroom. The second bedroom faces the front of the house, with a view of the carport and grounds. Mr. Stork has used the third bedroom as an office.
The unfinished basement is "a huge open room," Ms. Benchitrit said. A gas-powered furnace, installed by the previous owners, provides forced-air heat and central air-conditioning. A utility room, which Mr. Stork used for storage, could also become a workroom.
The property is about a 30-minute drive from downtown Toronto. Pearson International Airport, on the other side of the city, is also about 30 minutes away.
Across Toronto, the benchmark price for a home in December 2019 was $819,700 Canadian ($615,000), up more than 7 percent from the previous December and well above the national benchmark of $517,124 Canadian ($388,000), according to the Canadian Real Estate Association. (The benchmark is an estimate of the market price for a typical home.)
"I ask myself every day, 'How high is it going to go?'" said Christopher Bibby, founder of Re/Max Hallmark Bibby Group Realty in Toronto. "There's not enough inventory for all the demand. And because nobody can afford to move, they hold on until they leave town altogether."
Jason Mercer, director of market analysis and service channels for the Toronto Regional Real Estate Board (TREB), said the demand has been consistently fueled by low borrowing costs, a strong labor market and "sustained population growth based on immigration."
"We're one of North America's most diverse metro areas," Mr. Mercer said. "It creates a virtuous circle, because having developed communities from locations all over the world attracts more people from those locations."
In particular, a booming tech sector has lured workers from abroad, with employment in tech fields having increased by 85 percent since 2014, according to the City of Toronto's 2019 Employment Survey.
Despite the rising prices, sales volume in Toronto climbed 12.6 percent from 2018 to 2019, according to TREB, leaving housing supply strained. A 2019 report by the Canadian Centre for Economic Analysis and the Canadian Urban Institute found that new development and housing revitalization have occurred mostly in the city center. "As a result," the report said, "low-income, visible minorities and transit poor communities have not shared in the economic and social prosperity experienced in the rest of Toronto."
Interest from investors has also ramped up pressure on the market. "I've never seen such an appetite," Mr. Bibby said. "People around the world are looking at us as an attractive place to invest or bring their families, so foreign investment has become prevalent. And we're just getting started."
To open the pipeline, TREB has made recommendations to policymakers "to facilitate more supply," Mr. Mercer said. They include streamlining approvals of development projects and encouraging "a greater continuum of homes to bridge the gap between detached houses and condos," which make up the bulk of the market.
Who Buys in Greater Toronto
Although foreign investment in Toronto is on the rise, Mr. Bibby said that fewer investors are coming north from the United States, replaced by buyers from Asia and the Middle East, "either with business interests or family here."
The Scarborough area is one that "international buyers don't know much about," said Cam Forbes, general manager of Re/Max Realtron Realty Inc., which focuses on Scarborough. Most buyers come from within Ontario. A city unto itself before the 1998 amalgamation, Scarborough has "higher incomes and bigger houses to the south, and some poverty and more rentals further north," Mr. Forbes said. "But it's evolving, because it's an incredible value. You can still find homes for less than a million dollars here."
Buying Basics
Foreigners can buy property in Canada, through there are rules in place intended to favor resident buyers.
The minimum down payment for nonresident buyers is 35 percent — higher than the typical minimum for residents — and buyers who don't live in Canada are subject to a 15 percent foreign buyers' tax instituted by the Ontario government in 2017.
When a nonresident sells a property, it is subject to a 25 percent withholding tax based on the sale price at closing. Tax requirements also change for investment properties owned by nonresidents that generate rental income, Ms. Sulman said.
Otherwise, all purchasers pay Ontario's land-transfer tax, which is calculated on a sliding scale based on purchase price, said Harry Hochman, a local real estate lawyer.
And while buyers and sellers usually have their own agents, Ontario has "a two-lawyer rule," Mr. Hochman said. "Except in very limited circumstances, each party must have their own attorney."
He added that Canadian banks lend to foreign buyers, but "interest rates may sometimes be higher."
The industry standard for broker commissions across Ontario is 5 percent, split evenly between the buyer's and seller's agents, Ms. Sulman said.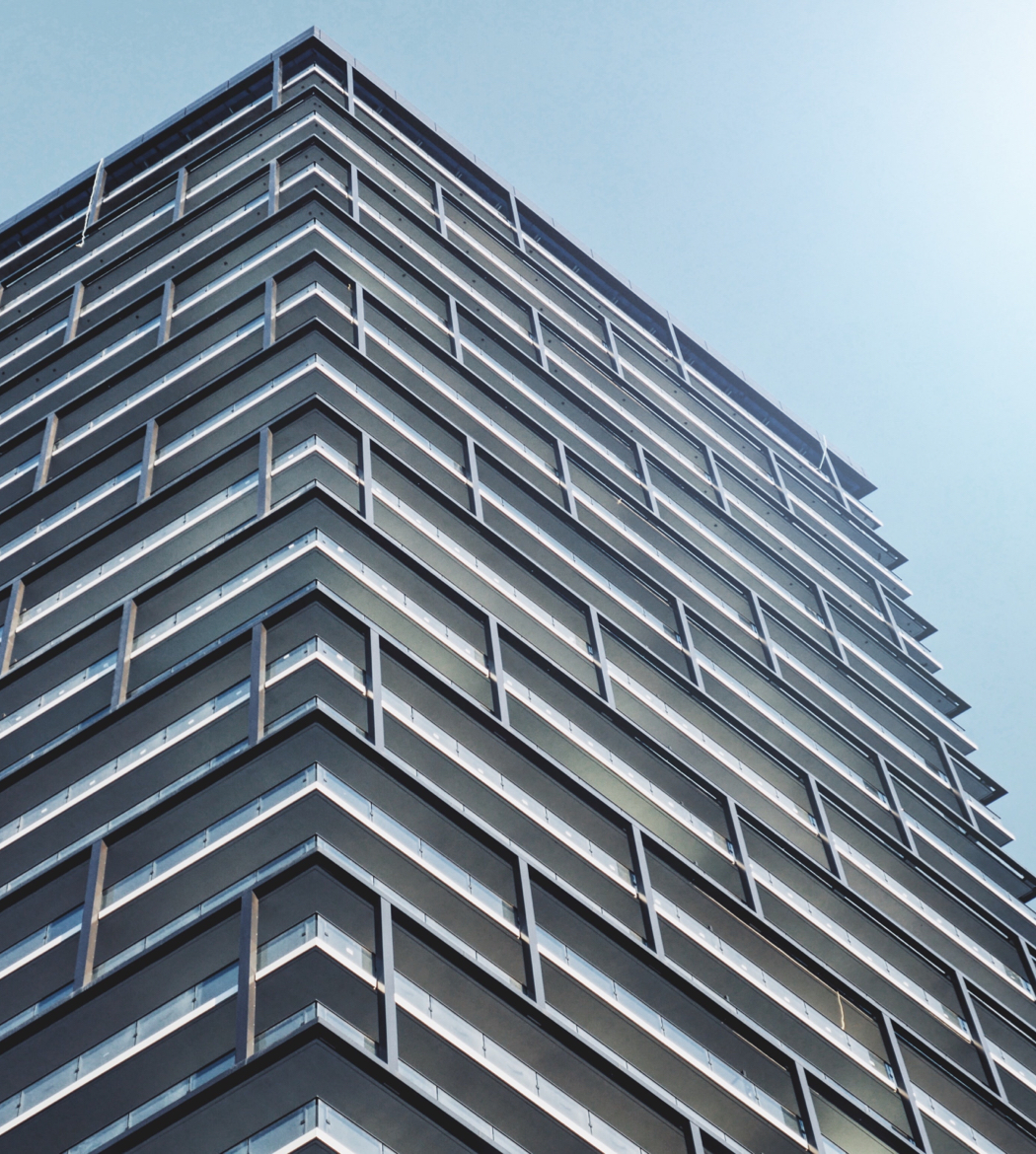 Need advice from
Christopher Bibby
for your
property?