The Bibby Group | 2022 Year End Market Review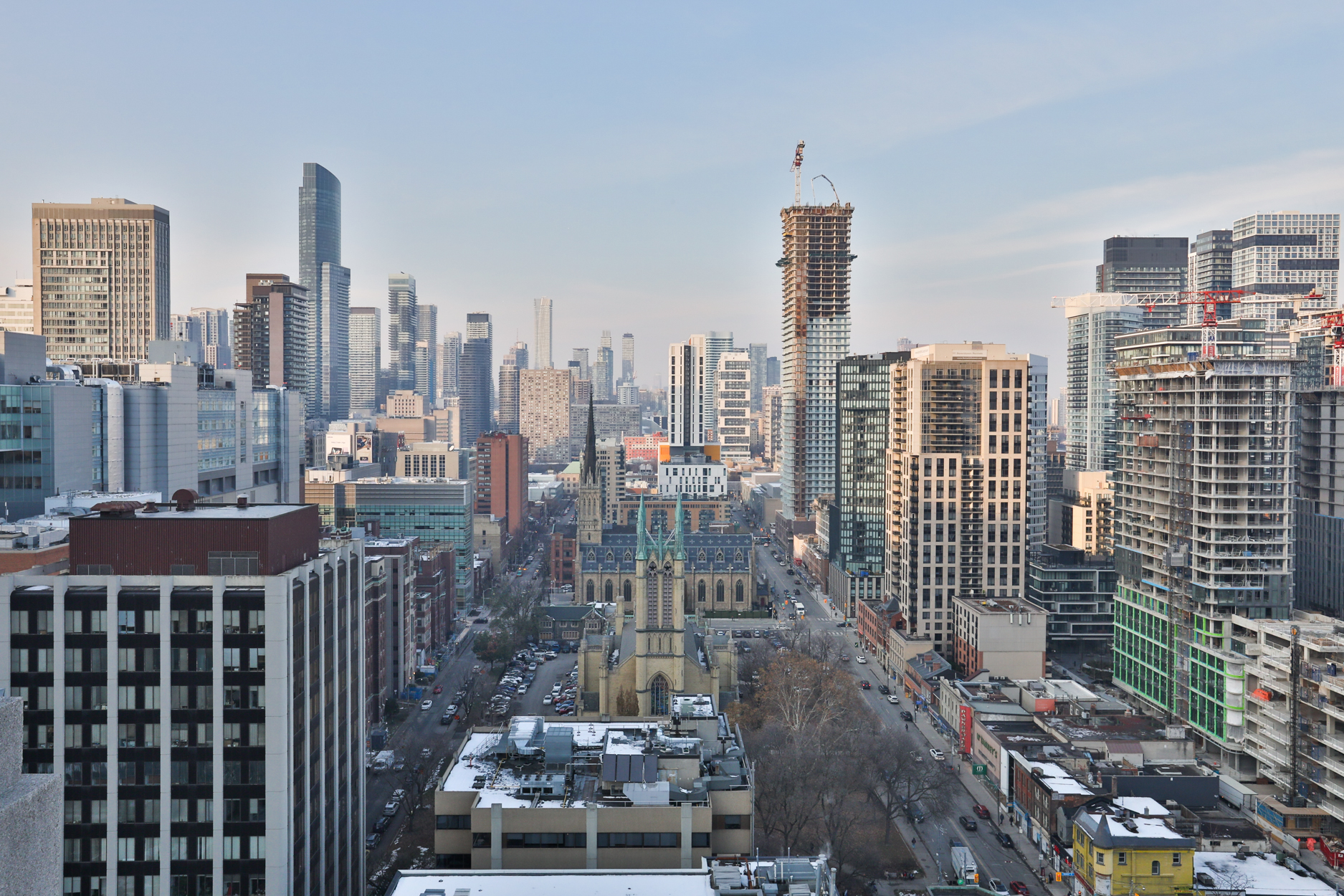 Newsletter
December 23, 2022
Looking Back at 2022
As 2022 winds to a close, our downtown Toronto real estate market has grappled with another year of challenges. Values have declined across the board, as consecutive interest rate hikes, surging inflation, and volatility in the financial markets have limited our buyer pool. Indeed, many buyers have retreated to watchful and strategic positions as they await equilibrium, causing sales volumes to decline by as much as 66% in some areas.
This situation is in stark contrast to the performance of our real estate market from March 2020 through to the first quarter of 2022, which was fuelled by pandemic lifestyle needs, supply shortages, and historically low interest rates. And while underlying confidence in the long term remains high, increasing mortgage rates have unquestionably made their presence felt in this uncharacteristic era.
The BoC tightens up
After seven consecutive interest rate hikes this year, the Bank of Canada has signalled that it's preparing to step back to assess the impact of its aggressive tightening on inflation and the broader economy, providing some immediate relief to real estate–related consumer confidence. While the latest oversized move may be near the end of its historic rate-hike cycle, this is the language buyers need to hear in our marketplace. The last nine months of increased borrowing costs have sent our housing market into unfamiliar territory for most. While the tightening cycle may have reached a near peak, it often takes time to affect the economy. The real estate market has felt an immediate impact, but we may require higher rates to persist to stall economic growth, potentially triggering further consequences in the new year.
As many buyers and sellers are doing their best to strategize, the coming months will provide more clarity regarding valuations. With mortgage rates poised to stabilize, buyers will gain confidence and have a better idea of how to proceed and budget accordingly. Given the low level of activity at the moment, buyers and investors are clearly uncomfortable paying the bullish prices we witnessed during the most frantic times of the pandemic; as a result, many central properties have languished. It must be noted, however, that the central core has faired much better than the suburban markets.
As a growing population who left in the earlier stages of the pandemic make their return, I applaud the discipline, endurance, and creativity of many Toronto homeowners who have been able to endure a lengthier and more arduous selling experience. Given the change of events in our marketplace, we are now witnessing a reluctance to buy before selling. In previous markets, people generally bought before listing; however, the uncertainty of achieving a specific number has prompted many would-be buyers to shelve their moves until they have a better sense of value.
Condo data
The downtown Toronto condominium market has experienced the least turbulent conditions across all categories due to its relative affordability and robust rental market. Inventory levels have remained historically low throughout the year as the improving pandemic conditions brought buyers out of the woodwork, helping curb price erosion. As many buyers continue to try to time their purchases wisely, transactions have declined by roughly 55% from this time last year—a very consistent indicator of how slow our fall market has been. While the Toronto Real Estate Board loves to use year-over-year data points, its latest report paints a relatively flat or unchanged picture value-wise. Our findings, however, suggest a marketplace that has declined roughly 8% since the early spring 2022 peak.
Freehold data
The Toronto freehold market, once an untouchable asset class, finally showed signs of weakness after perennial outperformance. Detached and semi-detached home transactions are seasonally down by approximately 41%, while townhomes have declined by approximately 53%. Lower-than-normal supply levels have safeguarded values in recent months, but the immediate impact throughout the summer months was felt as values in some areas declined by as much as approximately 14% centrally. Given its ferocious pace of growth in the earlier parts of the pandemic, the housing market proved to be more vulnerable. After an era of over-exuberance, a long-awaited transition was imminent, particularly in those regions that saw the most acceleration over the past two years.
Luxury properties
The luxury market has experienced similar challenges as activity has calmed. That said, confidence in long-term market fundamentals remains robust. As luxury inventory has declined in premier neighbourhoods, many sellers in this marketplace can withstand the short-term turbulence and wait for conditions to improve. There may also be a class of would-be downsizers trying to time their sales accordingly before committing to a condominium purchase. Luxury real estate transactions fell approximately 42% year-over-year from the previous year's heated records.
Rental market
While landlords experienced relief after the earlier pandemic rental rate declines, the average condominium rent in the city of Toronto reached a record high of approximately $2,800 per month. While year-over-year rent growth typically rises fastest for smaller unit types, we are noticing an upward trend for larger unit sizes as affordability for homeownership has continued to be impacted. Absorption rates for rental units throughout the city remain quite high, and this trend is expected to continue as we head into the new year and see continued population growth. Many tenants currently locked into a lease planning to remain in the city will be hesitant to provide notice or move to maintain lower rental rates secured in previous markets. With many landlords aware of the resale market's current challenges, many are likely avoiding an exit from the marketplace, thereby adding more constraints to rental supply.
Pre-construction units
At one point this fall, it was estimated that new construction transactions (sales) were down by nearly 80%. New launches fell by roughly 67%, indicating that the current appetite for pre-construction units has dropped precipitously. What will be interesting to monitor as we move into the new year is the ability of some purchasers to formally close on their suites due to the increase in interest rates and their ability to service debt. Another potentially significant factor worth tracking is the appraisal process for many of these new units nearing completion. Specifically, there is a belief some projects may not appraise at prices paid years ago. Buying condominium futures can be both rewarding if planned properly—or risky if poorly researched and timed.
As our population will continue to grow in Toronto for the coming years, immigration and employment opportunities will keep demand high for urban properties and assist in eventually lifting the housing market out of its current slump. As many sellers appear to be looking towards the spring to list, a window of opportunity for sellers may open in the coming months due to the exceptionally low supply. The language we need to be cautious about this spring will be the Toronto Real Estate Board's year-over-year data, which will paint a negative view of price erosion, while many properties currently listed have taken this into account in their pricing strategy; it might be the catalyst needed to provide confidence for some to re-entering the market. Time will tell.
Unfortunately, prices will fall in the short term. While an inflection point is some ways off, the bulk of the price correction appears to have passed. What has kept our downtown market insulated is that this is the first housing market correction where supply has not been rising; in fact, it's been dropping as plenty of inventory has faded from key areas in our central marketplace. Moving into the first half of the year, we'll need to monitor supply levels and the cohort of homeowners renewing mortgages, as their ability to service debt may be impacted.
Finally, as this is the season of gratitude, I want to thank my team members, clients past and present, and everyone in our circle. My family and the entire Bibby Group would like to wish you all wonderful holidays, good health, happiness, and the very best for the new year! Serving you is a great privilege, and I look forward to speaking with many of you in 2023 and beyond.
All My Best,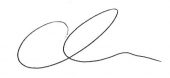 Christopher Bibby